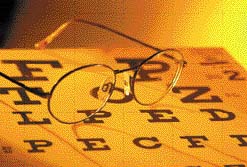 AHA Discount Vision Savings Plan
Your AHA membership includes unlimited savings up to 50% on glasses and contacts through the COAST-TO-COAST VISION SAVINGS PLAN. You now pay the guaranteed lowest prices on eyewear at over 9,000 locations natiowide. Plus your satisfaction is guaranteed.

Click Here To Find The Eyewear Center Nearest You.

Click Here for Contact Lens Information.

AHA Discount Vision Savings Plan is not currently available for residents of: Alaska, Arkansas, Colorado, Connecticut, Florida, Georgia, Idaho, Illinois, Indiana, Kansas, Kentucky, Maryland, Minnesota, Mississippi, Missouri, Montana, Nevada, New Hampshire, North Dakota, Ohio, Oklahoma, Oregon, South Carolina, South Dakota, Tennessee, Texas, Utah, Vermont, West Virginia
HOW TO USE THIS BENEFIT


Click Here or call 1-800-470-2242 to select the participating eyewear center nearest you. If you telephone, please identify yourself as a Coast To Coast Member to receive your special benefits.
Mention you are part of the Coast To Coast Vision Plan when making your appointment, and show your Membership Card with the Coast To Coast Logo at the time of service to obtain your discount.
If you find a lower price on the exact pair of prescription eyeglasses purchased at a participating location within thirty (30) days from the time you purchase, just send proof and the difference will be refunded.
All eyewear comes with an unconditional 30-day guarantee on all products. If for any reason you are not satisfied with the eyeglasses purchased at a participating location, the merchandise can be returned within thirty (30) days for replacement or a full refund. NO QUESTIONS ASKED.

PRESCRIPTION GLASSES SAVINGS

| | | |
| --- | --- | --- |
| Frame/Product Example | Retail Price | Member Price |
| Via Spiga Treviso 710 | $209.95 | $130.00 |
| Single Vision Lenses | $59.00 | $34.05 |
| Transitions | $100.00 | $42.00 |
| Scratch Coat | $25.00 | $13.00 |
| Anti Reflective Coating | $50.00 | $20.05 |
| Dispensing Fee | $30.00 | $0.00 |
| TOTAL | $473.95* | $239.10 |

AN INCREDIBLE $234.85 DIFFERENCE
REPLACEMENT CONTACT LENSES
Replacement contact lenses can be ordered through the mail order Service now at up to 60% savings. Call 1-800-878-3901 and give the operator the brand and type of lens for a price quote over the phone.
Most major brands of soft contact lenses are available including disposable, torics and bifocals. Gas permeable lenses are also available.
Mail a valid doctor's contact lens prescription to: America's Eyewear, P.O. Box 810255, Farmers Branch, TX 75381 and include your name and membership number from your membership card. You may place orders as often as you wish prior to the expiration date of the prescription.
Most orders are shipped within 24 hours and can be paid for by Visa, Mastercard, money order or check.